Review: Love Under Two Wranglers by Cara Covington
Love Under Two Wranglers
by
Cara Covington
Holly Bethune discovers the difference between book boyfriends and real life lovers when Alan Wilson and Duncan Moore aim their lassoes for her. Alan and Duncan recognize Holly as theirs the first moment they set eyes on her. Now they just have to convince the virginal librarian that they can live up to any fictional heroes she can name.
As Holly learns to trust those smokin' hot wranglers, she dares to explore her sensual side—the woman within longing to sample all the delights she loved to read about.
Alan and Duncan already know that Lusty is home; and once they get to know Holly they understand she's the woman that's always been destined to be theirs. They long to give her the happy-ever-after she's dreamed of. Then their past comes back to bite them in the ass
.
Years before, they helped uncover a conspiracy, in which racehorses were killed for profit. They didn't take the threats against them seriously then, but they're about to discover just how deadly a woman scorned can be.
Buy Link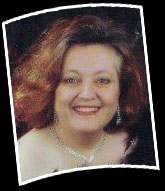 Morgan has been a writer since she was first able to pick up a pen. In the beginning it was a hobby, a way to create a world of her own, and who could resist the allure of that? Then as she grew and matured, life got in the way, as life often does.
She got married and had three children, and worked in the field of accounting, for that was the practical thing to do and the children did need to be fed. And all the time she was being practical, she would squirrel herself away on quiet Sunday afternoons, and write.
Most children are raised knowing the Ten Commandments and the Golden Rule. Morgan's children also learned the Paper Rule: thou shalt not throw out any paper that has thy mother's words upon it.
Believing in tradition, Morgan ensured that her children's children learned this rule, too.
Life threw Morgan a curve when, in 2002, she underwent emergency triple by-pass surgery. Second chances are to be cherished, and with the encouragement and support of her husband, Morgan decided to use hers to do what she'd always dreamed of doing: writing full time.
Morgan has always loved writing romance. It is the one genre that can incorporate every other genre within its pulsating heart. Romance showcases all that human kind can aspire to be. And, she admits, she's a sucker for a happy ending.
Morgan's favorite hobbies are reading, cooking, and traveling – though she would rather you didn't mention that last one to her husband. She has too much fun teasing him about having become a "Traveling Fool" of late.
Morgan lives in Southwestern Ontario, Canada, with a mysterious cat that just showed up one day, a dog that still has no dignity, and her husband of thirty-nine years, David.
Author Link
Review
I will admit this is the first time I've read a book by Cara Covington but it won't be the last. I'm going to start of and say if your not into m/f/m relationships you might not care for this book and the Lusty Texas Series. I will let you in on a little secret I don't mind them. I guess you figured that out what with me reviewing the book after all. I'll start off with one issue I had with the book...it's book 23! My OCD was killing me throughout the entire book. Of course that's my issue, and I did agree to review the book so I dealt with it. I found Love Under Two Wranglers to be well-written, with very likable characters. I found both Alan and Duncan to be so sweet. They went into their relationship with Holly very gently. You have to love a guy, or should I say "guys", who puts you first. For those who are fans of m/f/m relationships you are going to love this story. I can't wait to read the other books in the series.
Happy reading!